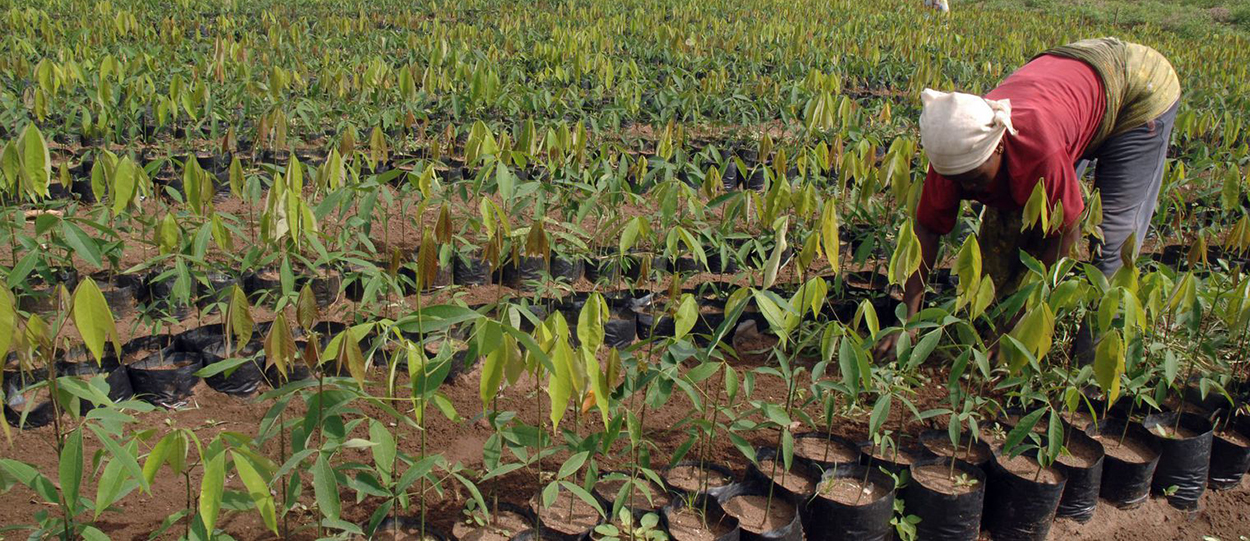 CORAF 24 October 2017 /
Results specialists working on two critical agricultural productivity projects in West Africa met recently in the Ghanian city of Kumasi to develop a shared understanding of the monitoring and evaluation procedure and to improve the data collection component of their interventions better.
The close to forty national coordinators and monitoring and evaluation experts are involved in two ongoing projects of the West and Central Africa Council for Agricultural Research and Development (CORAF).
Ensuring a common and shared understanding of the data collection and reporting methods and tools of the project was one of the primary expectations of the training workshop.
"This objective was achieved. We went further to exchange and strengthen the results chain of both projects so that they better achieve their development outcomes," says Patrice Leumeni, Monitoring and Evaluation Specialist with the West Africa Agriculture Productivity Program(WAAPP).
The WAAPP funds both projects. This includes the fruit flies project whose primary goal is to improve the income of those involved in fruit and vegetable production.
Fruits flies represent a significant headache for mango and vegetable producers in West Africa. In recognition of the challenge, the Economic Community of the West African States and the West African Economic and the Monetary Union launched the regional plan to fight fruit flies in 2008.
In 2014, a five-year project to monitor and control fruit flies was launched. The European Union funds the project, and CORAF technically supports it. Eight countries were initially involved in the project. They include Benin, Burkina Faso, Côte d'Ivoire, Gambia, Ghana, Guinea, Mali, and Senegal. Activities have recently been expanded to include Nigeria and Togo.
The second targets the increase of agriculture productivity through an integrated management of organic fertilizers in West Africa. This project is implemented in Burkina Faso, Cote d'Ivoire, Ghana, Mali, Nigeria, and Senegal.
"The success of both projects does not only depend on ensuring better data collection but also facilitating learning by all players involved in the implementation," says Patrice Leumeni.
"With the project teams now familiar with the tools and methods, we expect to see an improvement in this regard and potentially better performance of both projects."