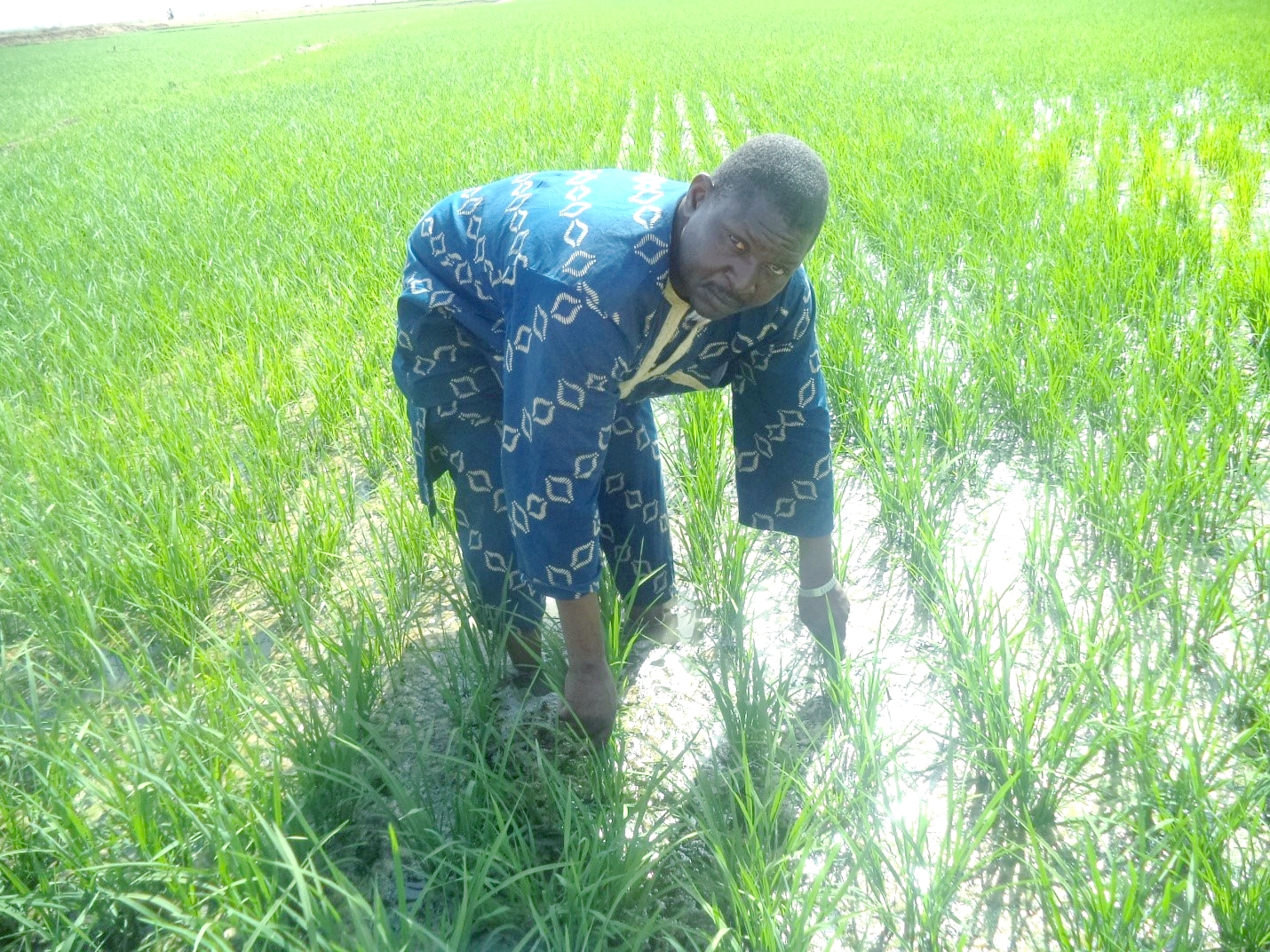 In Mali, rice is the staple food, it alone account for about 5% of National GDP. However, despite the increasing production, Mali is forced to rely on rice imports to meet more than 45% of its rice demand. This high dependency on imports negatively affect the trade balance of the country.
The adoption of a system of rice intensification (SRI) introduced by WAAPP appears today as a great opportunity to reverse the current trend, sustainably increase rice production and to fight against food insecurity in Mali.
The regional project "Improving and Scaling up the System of Rice Intensification (SRI) in West Africa" is part of the West Africa Agricultural Productivity Programme (WAAPP) through the National Centre of Specialization on Rice in Mali.
The System of Rice Intensification, or SRI, is an agro-ecological approach that allows rice farmers to maximize their yields while reducing at the same time, inputs such as water, chemical fertilizers, herbicides and pesticides. The SRI methodology is adapted to farmers' rudimentary materials in terms of resources and can be applied to all local or improved varieties.
With less seed, less water and less fertilizer, farmers can produce rice with an average of over 50% increase in yield.
"Before, I used to practice the broadcast seeding method. With 120 kg of paddy rice seeds I can reap 3-4 tonnes / ha then I switched to a regular rice-transplantation system that allowed me to get about 5 tons with 80 kg of seeds on an area of one (01) hectare. But the introduction of the SRI by WAAPP has significantly increased my yields; currently my yields are estimated in the range of 8 to 8.5 tonnes / ha with a maximum of 15 kg of paddy rice seed used, "says Adama Dougnon, producer of rice in the plain of SAN WEST (situated in the Region Segou, Mali 400 km from Bamako).
Increasing farmers' incomes, thanks to the extra production allows the purchase of food supplements. "With this practice, I can feed my family and the income generated enabled me to cover health costs and school fees for my children," said Adama Dougnon.
The SRI allows the reduction of the cycle of rice production which lead to the possibility of two harvest periods even in highlands and reducing the length of the lean period. The off season production becomes possible with the short duration of plants' incubation.
Rice farmers in the SAN community unanimously agree that the SRI is a sustainable alternative to boost economic growth by increasing income in the targeted value chains including rice, to ensure food security and reduce poverty in communities.