01 January 2009 to 01 January 2012 / Theme4
West African Agricultural Productivity Programme (WAAPP 1B)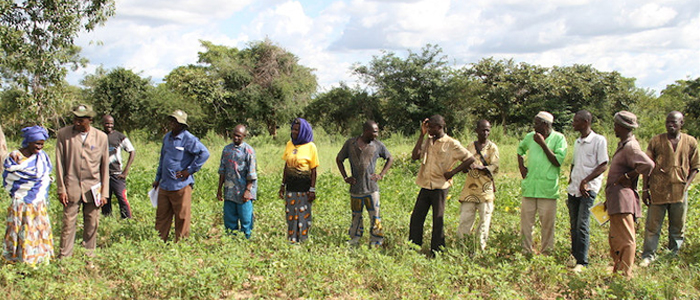 Background
Agriculture continues to play a major role in the economy of the countries of West Africa, contributing more than 40 percent to its GDP and providing income and employment to about 70 percent of the region's population. Therefore, the performance of the sector is important to the economic growth and development of the majority of the ECOWAS countries. In order to significantly reduce poverty in the region, an annual GDP growth rate of at least 8 to 10% is required to be sustained in the countries of the region. Based on this background, the CAADP framework projected the need for agriculture growth to attain at least a 6% rate. Attaining this growth requires substantial increases in technology generation and use; and strengthened linkages between research systems, extension and advisory services to farmers and agribusinesses.
General Objective
Farmers will benefit from improved crop varieties and livestock breeds. Agribusinesses will benefit from advanced innovations in agricultural product handling and processing technologies. National and regional research institutions will benefit from state of the art research infrastructure. Consumers will have value for money on agriculture products. Policy makers will benefit from robust scientific research results for decision-taking.
Outputs
Agriculture in countries of the West Africa region are expected to be more regionally integrated, with improved sharing of technologies, and research infrastructure.
Lead institution
CORAF/WECARD
Duration 
 2009-2012
Starting date
2009-00-00
Ending date
2012-00-00
Funding source
World Bank
Amount
31 421 500$ (RCI)
16 083 600$ (Burkina)
52 458 800$ (Nigeria)
Countries and institutions involved
Nigeria WAAPP Nigeria
Cote d'Ivoire WAAPP Cote d'ivoire
Burkina Faso WAAPP Burkina Faso
Download datasheet
Project team
Bernard Dabire

Phone :50304279
Institution :
E-mail : atamanabd@fasonet.bf
Coordination : National

Pierre Ackah Angniman

Phone :
Institution :
E-mail : packah@firca.ci
Coordination : National
See all team