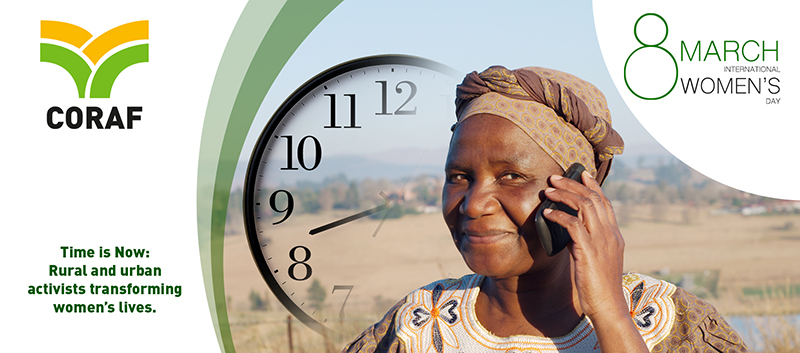 Senegal 08 March 2018 /
As the international community celebrates women, another window opens to reflect not only the many gender disparities existing in our communities today but to also reflect on how women can drive technology innovation and science.
At the West and Central Africa Council for Agricultural Research and Development (CORAF), the focus is on empowering women to drive the research they need and also ratcheting up the proportion of women to benefit from its projects.
From the perspective of end-users for example, data shows that more women accessed, adopted and used innovative technologies to improve agriculture productivity in West Africa during the period 2013-2016.
"Their (women) gains in the adoption of technologies and innovations have been impressive, with women getting closer to parity with men in these areas," a completion report of a CORAF implemented project concluded.
Also read: Women Shine in Technology Adoption
With respect to empowering women particularly young scientists in West and Central Africa, CORAF has taken on building the critical mass to conduct research that meets the needs of not only women by the people of both regions.
Take for example, since 2008, three out of every ten researchers trained under the West Africa Agriculture Productivity Program (WAAPP) have been women.
Also see: Beneficiaries of WAAPP
CORAF wishes the brave women in West and Central Africa happy women's day.