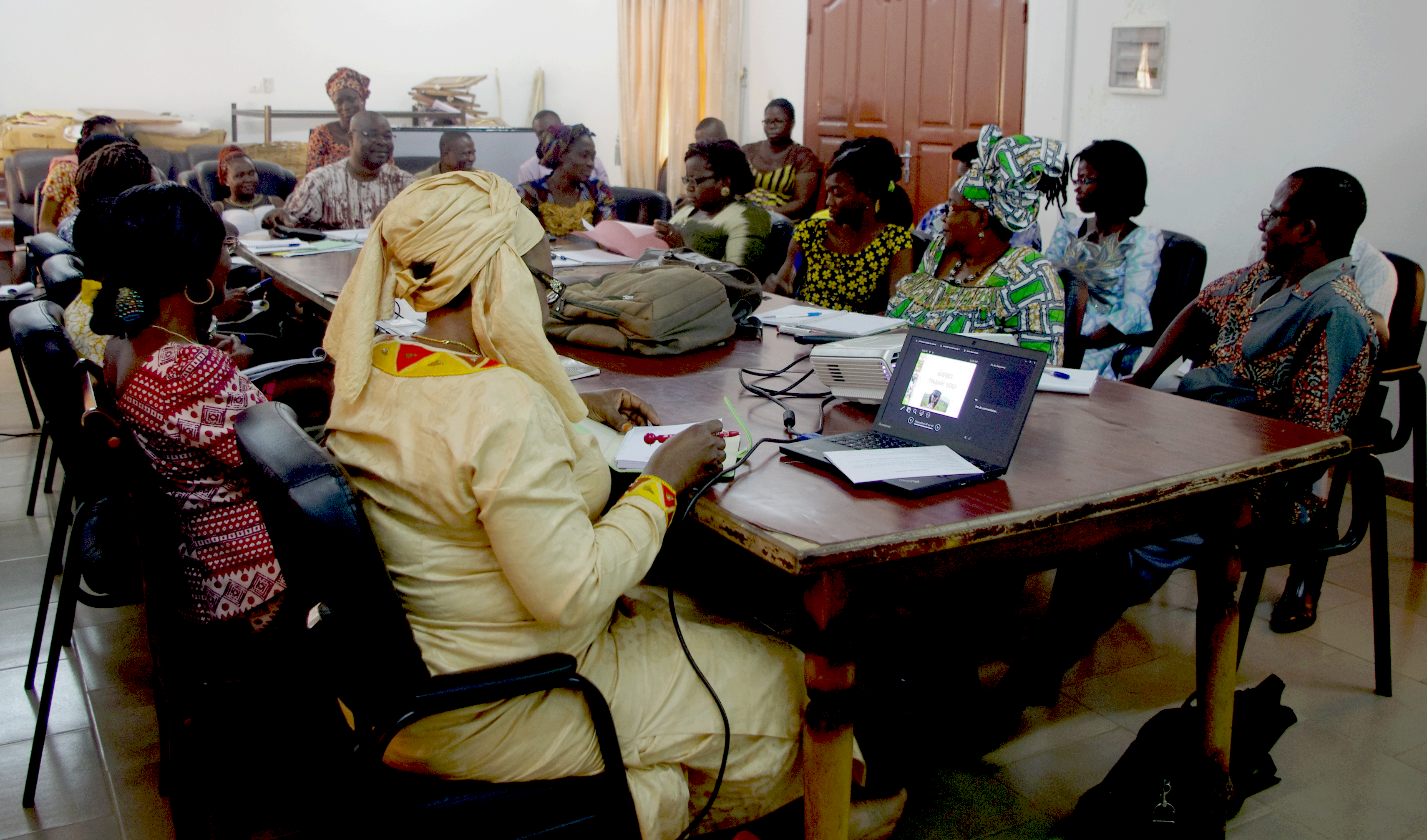 Togo 14 March 2016 /
For a better consideration of gender issues in the activities of the West Africa Agricultural Productivity Program (WAAPP) in Togo, Dr Mariame MAIGA, Regional Gender and Social Development Adviser at CORAF / WECARD conducted from February 22 to 26, 2016, a support mission in the country.
The mission aimed to build the capacity of the National Coordination Unit and the implementing agencies of WAAPP-Togo on the policy, strategy and tools for gender mainstreaming in WAAPP various activities in Togo.
The sensitization session put emphasis on the definition of gender concept that considers concerns, needs and expectations of the disadvantaged groups, to improve their socio-economic conditions.  Yet, like in the other WAAPP countries, Togo has a Gender Focal Person whose mission is to facilitate an equitable access to resources, opportunities and benefits of WAAPP for the socially excluded groups.
Since its implementation WAAPP-Togo has made tremendous progress in terms of gender integration in its activities. The latest reports estimate at more than 32% the number of women beneficiaries.
By putting emphasis on gender issues in its actions, WAAPP-Togo demonstrates its commitment towards a sustainable food and nutrition security in Togo, but also for the socio-economic empowerment of the disadvantaged groups such as women and youth.
In the implementation of its strategy for socio-economic empowerment of the beneficiaries of WAAPP-Togo, the rice parboiling project came up as a very good gender responsive project that is source of jobs creation and income generation for women and youth, because of the high demand of parboiled rice in Togo.
To this end, Dr. Maiga Mariame, went to Anié, a district located at 200 km from the capital Lomé (in northern part) to visit the group "femmes vaillantes" (brave women) who benefited from training and technology for rice parboiling, from WAAPP-Benin.
The women group visited expressed their satisfaction with the new technic, as it has easier the parboiling of rice process, and has increased significantly the productivity of parboiled rice. According to the group, while with the previous technic they produced 3 bags of rice per day (300 kg), with the new technic they can now produce 6 bags of rice per day (600 kg), and inhale less smoke and save time during the parboiling process.
To accelerate the implementation of the socio-economic empowerment strategy, WAAPP-Togo acquired and distributed 10 rice steamers across the country, to 10 groups of women producing parboiled rice.