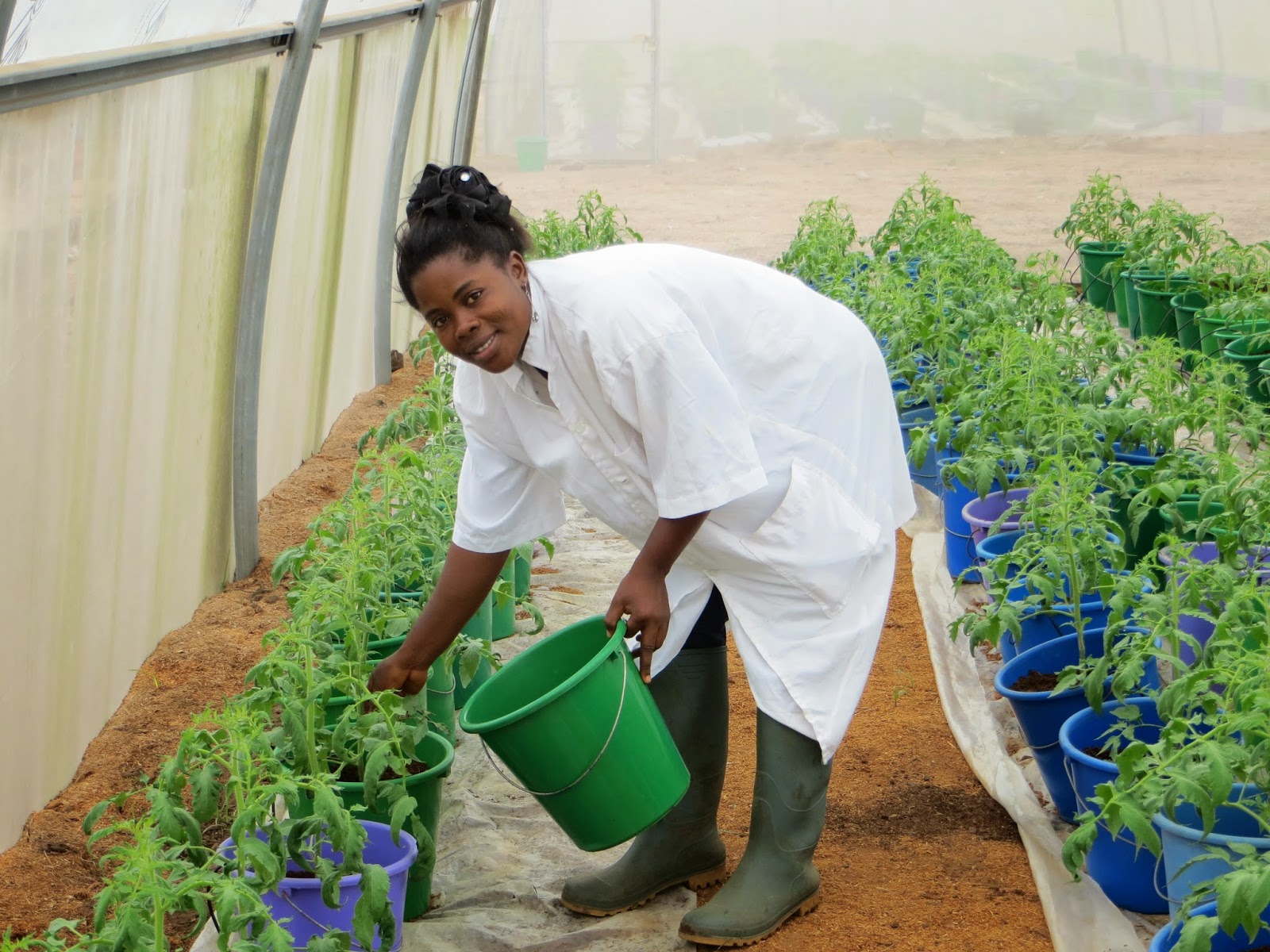 Vegetable growing in greenhouse in Ghana
Ghana 29 February 2016 /
The World Bank has released over $100,000 to the West Africa Agricultural Productivity Programme (WAAPP) under the coordination of the West and Central African Council for agricultural research and development (CORF/WECARD) to support a Greenhouse Project for the cultivation of vegetables in Ghana. This funding will allow the construction of at least 260 greenhouses to grow vegetables such as tomato, cucumber and sweet pepper under fully controlled environmental conditions for optimum growth and productivity.
WAAPP Ghana is then promoting the greenhouse technology as a means of increasing yields and incomes of vegetable farmers across the country.
In 2015 WAAPP has allowed the construction of 150 greenhouses nationwide to promote peri-urban vegetable farming in Ghana. The programme had also supported the National Extension Directorate and the Ghana Irrigation Development Authority to establish 10 other greenhouses for demonstration purposes.
According to National deputy Coordinator of WAAPP Ghana, Mrs Azara Al-Mamshie, the introduction of this technology would also open fresh window of opportunity to build the capacity of at least 300 regional development officers and 10 supervisors from the Ministry of Food and Agriculture in greenhouse management. "The intervention is expected to generate direct jobs for at least 1,000 vegetable farmers and 5,000 indirect beneficiaries along the commodity value chain," she said.
The second phase of the WAAPP project was expected to benefit 700,000 individuals along the value chain at the end of the project's cycle of which 40 per cent should be women.