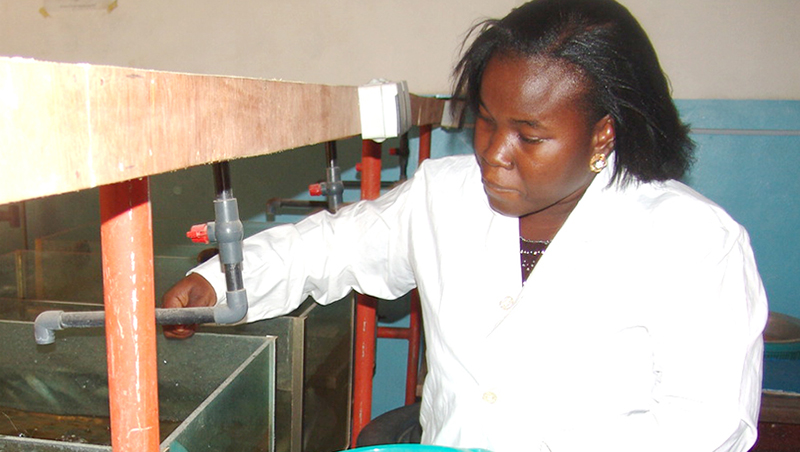 Guinea 23 February 2018 /
Twenty-five young Guineans have been awarded two-years Master degree scholarships to improve their knowledge and skill in the field of agriculture. The students shall study in one of West Africa's oldest colleges, the University of Ibadan in Nigeria. The scholarships are funded by the West Africa Agricultural Productivity Program (WAAPP) in Guinea.
Most of the beneficiaries are from the departments of Fishing and Maritime Economy, Agriculture and Livestock in Guinea.
"Some specialties are not taught in our universities such as fish farming, agricultural advisories services, extension and innovative techniques in the dissemination of technologies," said Dr. Boubacar Diallo, Coordinator-designate of WAAPP Guinea.
Through the training program, the Guinean officials hope the young researchers will be better equipped to replace a mostly aging group of researchers in the country.
Young Guinean engineers will benefit from training in several disciplines that have a direct and concrete impact on agricultural productivity and rural development in their country. These include:
   

. 

Innovative approaches to extension
   

. 

Advice to the family farm
   

. 

Gender
   

. 

Sustainable development
   

. 

Fish farming
   

. 

Reproductive technologies and biotechnologies