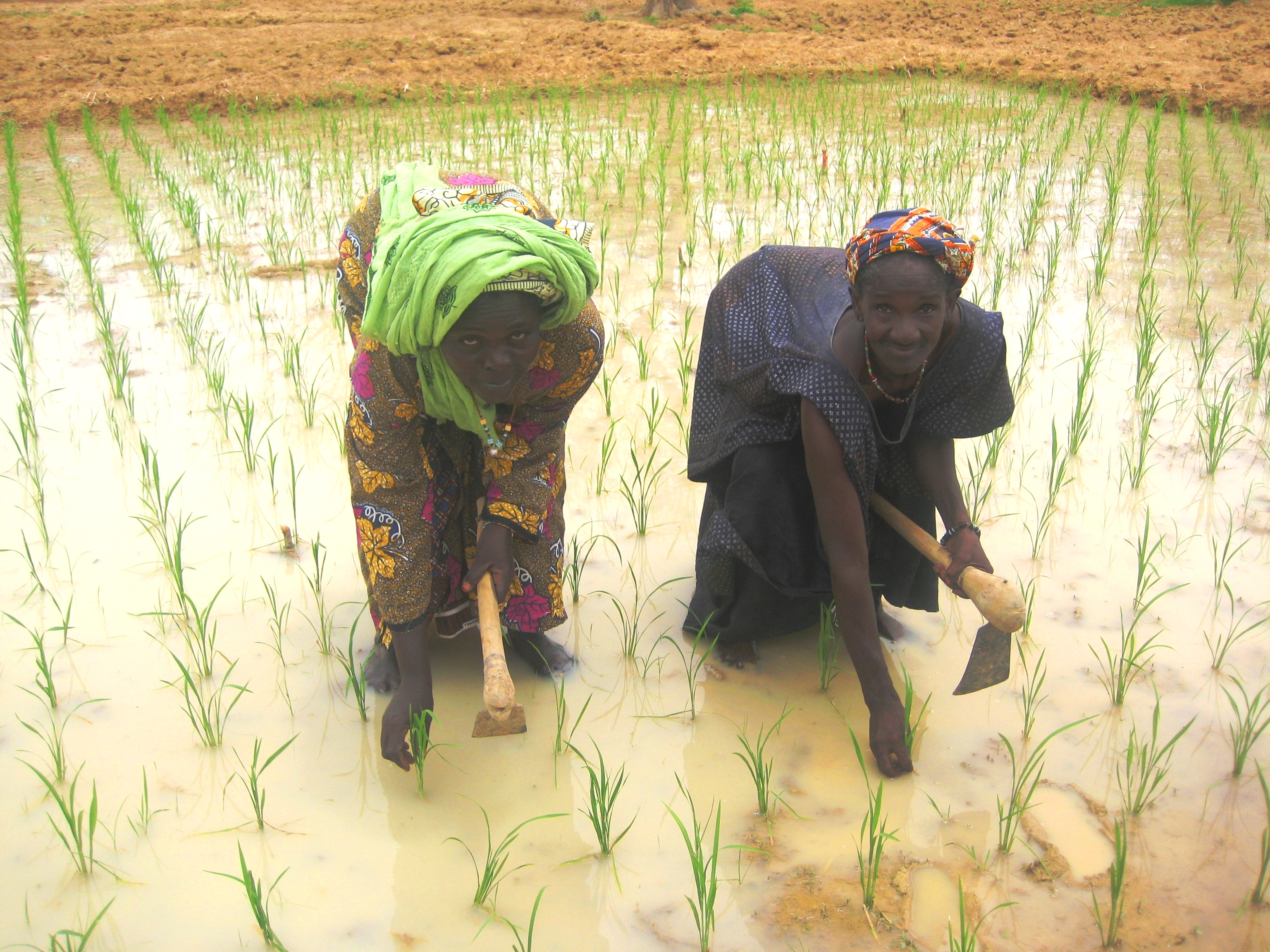 Women planting rice in Mali
Mali 26 February 2016 /
The 6th Session of the National Steering Committee of the West Africa Agricultural Productivity Programme (WAAPP) in Mali was held on Thursday, February 18, 2016. The country has decided to allocate a budget of FCA 10,073 Billion FCFA, over 15 Million Euros to finance agricultural activities in 2016. This amount represents an investment rate of over 75%.
The first phase of WAAPP allowed Mali to achieve goals related to the implementation of an operational framework for strengthening regional mechanisms for technology dissemination, the establishment of a National Centre of Specialization on Rice (NCoS -Rice) and the financing of competitive funds for the generation and dissemination of agricultural technologies. The second phase which will last until 2018 will focus on the evolution of the NCoS into a Regional Center of Excellence on Rice, the up scaling of technology generation and systems.
During the 2015-2016, the program provided the National Directorate of Agriculture with 1800 tons of certified seed, 575 hand weeders and 200 manual rice transplanters. The National Directorate of Production and Animal Industries has received 42 tons of forage seed.
Training series were focused on technologies imported from other national centers of specialization, including the technique of dried meat, the system of rice intensification (SRI) as well as environmental and social safeguards.
The program has also signed agreements with national and regional institutions for the training service provision including a hundred masters with Universities from Mali and Nigeria and 47 doctoral degrees for the academic year 2015- 2016 Mali. The mid-term review, conducted in November 2015, indicates that the program is performing well.