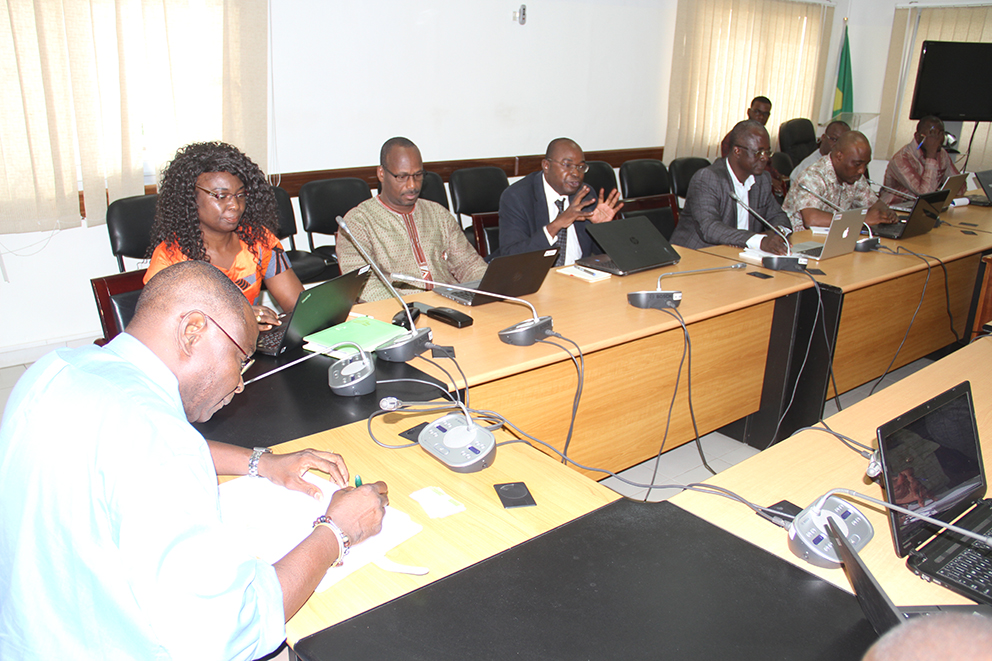 CORAF 29 September 2016 /
CORAF/WECARD received an expert mission of the Regional Irrigation Initiative Support Project in the Sahel PARIIS-SIIP in order to pool efforts in irrigation techniques for optimizing agricultural productivity in West Africa and the Sahel. The mission led by the Regional Project Coordinator Mr. Clement OUEDRAOGO, met the WAAPP / PPAAO team from 24 to 26 August 2016, in Dakar, Senegal.
For 3 days, experts from the two institutions come up with the complementarity between improved technology and irrigation systems, communication for development approach, and gender mainstreaming in the implementation of the two projects.
"The partnership between the two projects will result in the integration of proven technologies generated by WAAPP in the development of irrigation solutions in the Sahel and West Africa" said Clement OUEDRAOGO, Regional Coordinator of SIIPP project.
"The dissemination of climate-smart irrigation techniques and best practices on water management will maximize the potential and productivity of new varieties and technologies introduced by the WAAPP for small farmer's benefit "added Dr. Niéyidouba LAMIEN, WAAPP Regional Officer.
The PARISS / SIIP aims to support states and stakeholders of irrigated agriculture in order to raise the area under agricultural water control to one million hectares, while ensuring sustainability, performance and environmental sustainability of existing and future irrigation systems and agricultural growth in 6 CILSS countries including Burkina Faso, Mali, Mauritania, Niger, Senegal and Chad.
In terms of agricultural productivity, more than six million farmers, processors and small West African companies, including 45% of women have benefited from technologies generated by the WAAPP. The program has contributed to increase food production in West Africa by more than 3 million tons and raised small farmers' incomes by an average of 34%.
Both WAAPP and the initiative for irrigation in the Sahel are two projects funded by the World Bank to boost agricultural productivity and develop large-scale irrigation systems to help the region move towards climate-smart agriculture able to cope with the negative impacts related to drought, famine and weak economic growth.