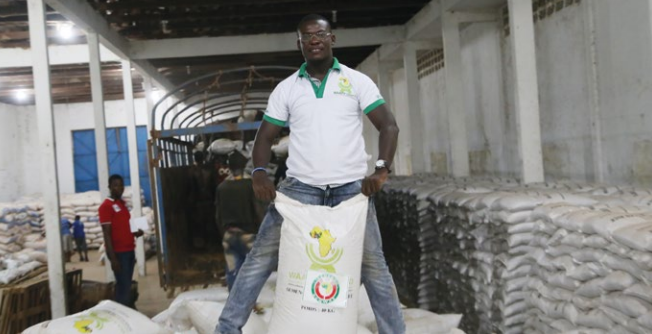 Sierra Leone 27 September 2016 /
Addressing the 71st session of the United Nations General Assembly in New York, Ernest Bai Koroma, the president of Sierra Leone hailed support received so far from countries in supporting the fight to defeat the Ebola virus in Sierra Leone. Two years after the unprecedented seed support of key donors such as the World Bank in partnership with CORAF/WECARD to ward off hunger in Sierra Leone.
On behalf of Sierra Leoneans, President Ernest Bai Koroma expressed his appreciation, to the international community and African countries for supporting the successful fight against the Ebola epidemic. A fight won with the help of the UN and bilateral partners.
In fact, to avert hunger and help smallholder farmers return to productivity, the World Bank, in collaboration with ECOWAS and the West and Central African Council for Agricultural Research and Development (CORAF/WECARD) has mobilized $15 million, as part of the Ebola Recovery and Reconstruction Trust Fund
CORAF/WECARD, using its World Bank funded West Africa Agricultural Productivity Programme (WAAPP), and the USAID funded West Africa Seed Program (WASP), provided therefore a record 10,500 tons of maize and rice seed to more than 200,000 farmers in in Guinea, Liberia and Sierra Leone most affected by the Ebola outbreak, from the 2014 to 2016 planting season.
By fast-tracking the recovery in Liberia, Sierra Leone and Guinea for the Post-Ebola Agricultural Rehabilitation Programs, CORAF/WECARD helps to prevent the looming specter of hunger for 1 million farm families through the multiplication of foundation seed supplied which led to the production of 2 Million MT of certified seeds. 
In Sierra Leone, over 500,000 people were found food insecure and over two-thirds of households were facing food depleting. Kailahun, an epicenter for the epidemic and the country's most productive food-producing area, was severely affected.