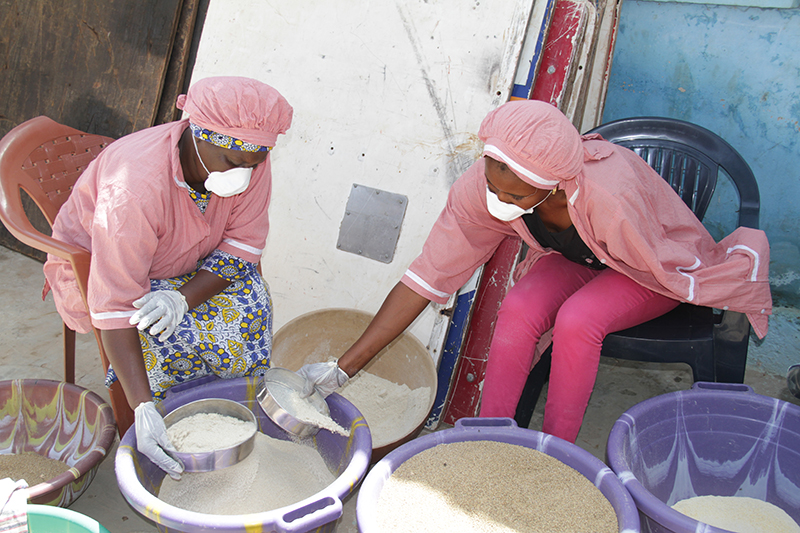 Senegal 22 October 2018 /
The uplifting stories of brave women agro-processors of Senegal. Undaunted by the challenges, they have taken their destinies in their own hands and now contribute a modest monthly sum to purchase raw materials to keep pace with growing demand.
In Pout, about 50 kilometers East from the Senegalese capital, about 2400 women have come together to seize the fresh business opportunities in the dry cereals and fruits and vegetable value chains.
Armed with their new knowledge and skills paid for by the Senegalese government through the ambitious West Africa Agriculture Productivity Program (WAAPP), these women are set to break out from the vicious poverty trap and change the narrative of stay-home-moms, sometimes associated with some women on this part of the continent.
For years, they have turned maize, millet, sorghum, and wheat into the local delicacies including '"Sankhal,"  "Thiéré," and "Thiakry" etc. As the quality of their products has improved, demand has also risen from both the local market and wholesalers.
But as the demand rises including from Auchan, one of Senegal's largest grocery food store, the women find themselves unable to meet expectations in part of because of the lack of a revolving fund.
"We are having orders from Auchan and other major wholesalers," says Awa Diop, the group's President.
"Presently, the demand is higher than the supply."
"The women want to work. They have been trained. They have capacities and the know-how. What is setting us back is a rolling capital."
Called the Network of Women Micro-entrepreneurs of Pout, this group has rented a processing unit costing about 30000 FCFA (USD 60) per month. Most of the transformation done here is artisanal. The women explain that the rising fixed cost of doing business means they end up with less profit.
"If we owned our own plant and transformation equipment, we will increase our operations and gain more money," says Ms. Diop.
Agro-processors are expected to comply with stringent hygienic and quality assurance regulations in Senegal. For now, the Senegalese government has apparently not yet authorized these women to commercialize their products at large-scale.
"What this means is that most of what our women produce is consumed mostly in their households," says Diop.
To a certain extent, this limits their customer base, she argues.
While looking for other avenues to raise additional capital, the women group of Pout are assembling a monthly contribution.
"We simply cannot wait on others. We have to take our destinies in our hands. This is why we have tasked ourselves every month to donate an 8000 FCFA (16 USD) contribution to purchase the relevant raw material that allows us to continue work and to meet the demand of our customers."
The Network of Women Micro-entrepreneurs is made up of women involved in several activities. Some are involved in tailoring, livestock rearing, and the production of onions and tomatoes. By diversifying, the women are able to expand spread the risks and make more profit.
WAAPP Senegal has paid for training and capacity development of the women of Pout as well as others around the country in several domains. Some of these include good practices in the transformation of mango, maintaining proper hygiene in the processing of fruits, financial management, finding market opportunities, the nutrition of some key commodities, and packaging.
The WAAPP invested 3 million FCFA (USD 6000) into this women group in 2014. Since then, WAAPP experts argue, significant change has been observed in the activities and lives of those involved. Some of the real benefits are in the area of capacity development and not necessarily monetary, WAAPP argues.
In Thier Own Words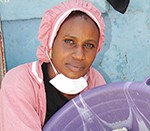 Aminata Marega, 30
Before joining the women group, I was a stay-home mom doing nothing. But since I joined, I have not only increased my knowledge and ability to transform and package cereals, I also know how to make bleach.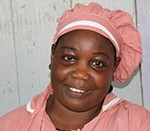 Aminata Ciss, married with two kids
I have been actively involved in the transformation of dry cereals for a year and a half. The income earned here has enabled me to participate more in running the affairs of my household. I am really busy and happy to be able to support my family.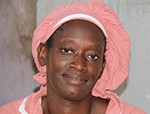 khady Diop
The most important benefit has not been the money. It is the knowledge I have acquired while working here that I loved the most.