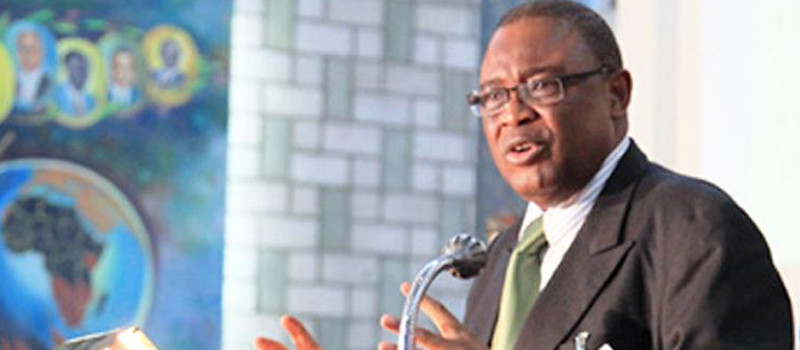 Sierra Leone 21 February 2016 /
The world of Agricultural Research and Development in West and Central Africa has just been honoured with the appointment as Minister of Agriculture, Forestry and Food Security of Sierra Leone, Prof. Monty Jones, former Executive Director of the Forum for Agricultural Research in Africa (FARA).
Until his recent appointment, Prof Monty Jones served as Special Adviser to the President, and Ambassador-at-Large of the Republic of Sierra Leone from March 21st 2013 as January 18, 2016. As Special Adviser and Ambassador –at –Large, Prof Monty Jones used his enormous wealth of experience as a scientist and practitioner of agricultural research and development in supporting agricultural transformation in Sierra Leone. His exemplary counsel and performance convinced His Excellency the President of Sierra Leone, Dr Ernest Bai Koroma, to elevate him to the substantive position of Minister of Agriculture, Forestry and Food Security on 18 January 2016 during a technical redevelopment of the Government of Sierra Leone.
The CORAF/WECARD Community heartily congratulates the new Minister and wishes him success in his new duties. It is an appointment that manifests the recognition and appreciation by the Policy Makers of the skills of men and women of science. This is an appointment that will help strengthen the awareness of Policy Makers to further invest in research and to stimulate the transformation of agriculture in the sub-region.
Prof. Monty Jones is co-winner of the prestigious "World Food Prize" in 2004, awarded for his discovery of the genetic process to create the New Rice for Africa (NERICA) as a researcher at AfricaRice (formerly WARDA). The new rice gives higher yields, has shorter growth cycles and, high protein content. His work on NERICA in partnership with the National Agricultural Research Systems of member countries of AfricaRice, has increased in West, East and Central Africa the rice production.
As Executive Director of FARA, Prof. Monty Jones mobilized key decision makers, including the African Union and NEPAD, as well as major investors for the development of African agriculture. He was recognized in 2007 as one of 100 most influential people in the world by Time Magazine.