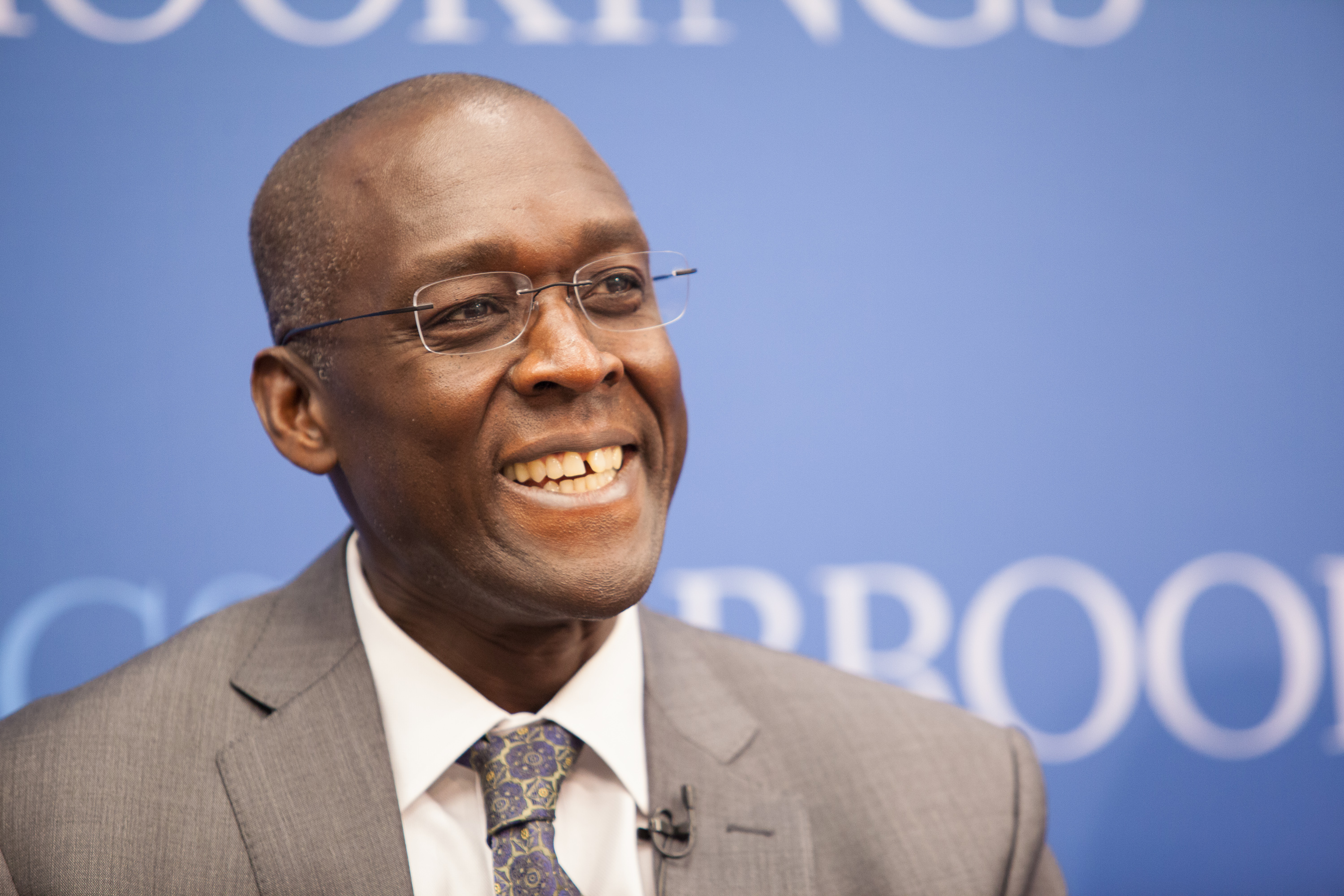 Makhtar Diop, the World Bank vice president for Africa
Nigeria 22 March 2016 /
Makhtar Diop, the World Bank vice president for Africa has challenged african countries to expedite measures towards boosting the agricultural sector as a panacea to the lingering unemployment in the continent. Makhtar Diop made the disclosure while on a visit to Nigeria from 15 to 16 March, 2016 where he met with direct beneficiaries of World Bank funded including WAAPP-Nigeria project.
Answering questions from media, the World Bank vice president for Africa stated that the World Bank is ever ready to support the agricultural sector so long as it will increase yield and add value income to the farmer, as the time has come for farming as business.
The country Director Rachid Benmessoud and the visiting vice president also interacted with beneficiaries of World Bank funded project including WAAPP-Nigeria. "WAAPP-NIGERIA has a core mandate in aquaculture in which it has introduced new technologies such as new breed of fingerlings that has yielded much income to the farmers in the adopted village." said James Ocheme Apochi, WAAPP-NIGERIA acting National Program Coordinator.
This year, WAAPP- Nigeria in conjunction with the University of Ibadan has distributed 25 million fish fingerlings to catfish farmers. The catfish distribution is the third phase of the entrepreneurship training program organised by WAAPP and the Department of Aquaculture and Fisheries Management of University of Ibadan.
In Niger State, the National Centre of Specialization (NCoS) on aquaculture is undertaking comprehensive demand-driven research activities which have already yielded six technologies that are currently being disseminated. These include an improved smoking kiln, solar dryer and cooling boxes. Others are retail table, all male Tilapia, and clupeid for feed meal.
The role of the WAAPP in Nigeria also involves the identification of innovations in selected priority commodity value chains and the promotion of their adoption by agro-ventures. The priority commodity crops within WAAPP's operational mandate include aquaculture, cassava, yam, rice, as well as maize and sorghum.
Over the years, the program has generated about 40 machines in the major crop specializations across Nigeria; tested over 60 tractors; and has also carried out the training of fabricators, processors and youths in various agricultural mechanization modules, while fast-tracking job creation in the process. In order to support this, WAAPP Nigeria is currently assisting about 600,000 Nigerian farmers to scale up their production and productive capacity.
Many improved technologies in WAAPP's priority commodity crops, such as improved seeds, post-harvest technologies, value addition, fruit fly control, climate smart agriculture, as well as banana and plantain production, are being disseminated in 29 state governments in Nigeria. These technologies are also being widely adapted by end-users.