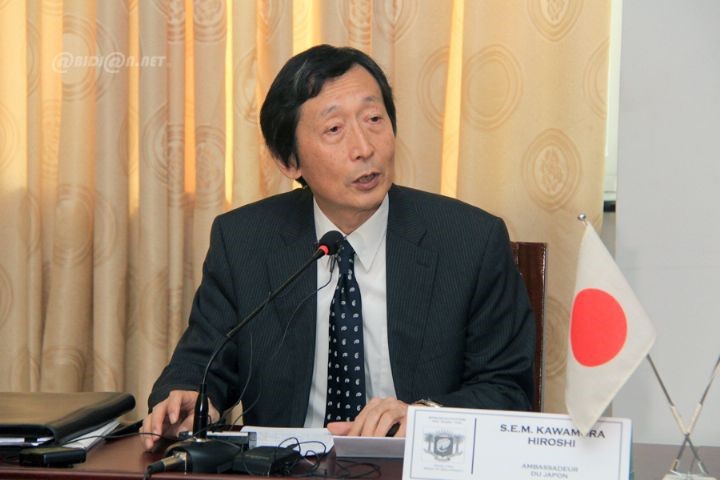 13 March 2016 /
The Japanese Ambassador to Cote d'Ivoire has promised the resumption of support from the Government of Japan to resume the development of the training center for the mechanization of agriculture (CFMAG). This message was delivered by Ambassador Hiroshi Kawamura during a working visit to the Grand Lahou. "Since 1990, we were involved in the agricultural development, unfortunately, the political crisis has slowed our momentum. But we are ready to resume the cooperation with this center by bringing our contribution, as agriculture is very key" said Mr. Kawamura, who also stressed that Japan shares the new vision for economic development of the Ivorian Government.
The center is the result of a joint effort of the Republic of Côte d'Ivoire and the Government of Japan as part of the non-reimbursable financial cooperation in 1990. The estimated cost of the project is FCFA 1.8 Billion, according to Yao N'Guessan, the Director of the CFMAG.
Opened in 1991, the CFMAG contributed to improving rice production in Côte d'Ivoire by building the capacity of the various stakeholders. 4719 interns were trained from 1992 to 2015. The CFMAG, as part of the implementation of the West Africa Agricultural Productivity Program in (WAAPP / PPAAO) is selected to ensure capacity building of the stakeholders intervening in the Rice sector in the sub-region.