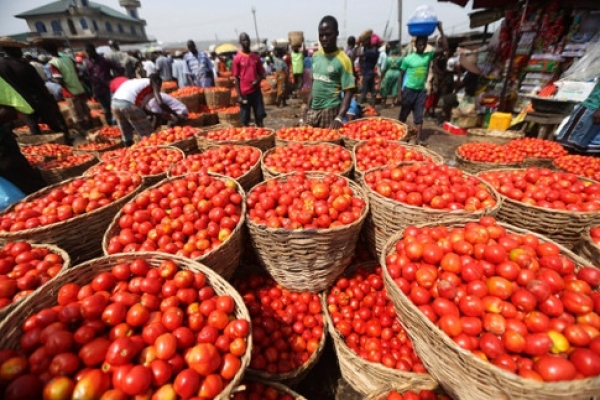 Burkina faso 23 June 2016 /
Stakeholders in the tomato industry have established an innovation platform on June 16, 2016 in Yako, a town located 100 km north of Ouagadougou the capital of Burkina Faso, in the heart of the tomato production area.
This innovation platform on tomato gathers stakeholders of the tomato industry, research institutes, advisory agencies, policy makers, microfinance institutions and the press. Its main objective is to build a structured and competitive sector which is capable of gaining significant market shares both at national and regional levels.
 "This tool will really help us solve the difficulties we face in tomato conservation and marketing", recognizes Marc Kafando, a tomato producer in Yako.
This innovation platform has been established with the support of the RALSTONIA Project funded by the West and Central African Council for Agricultural Research and Development (CORAF/WECARD), the West Africa Agricultural Productivity Programme (PPAAO)-Burkina and the Institute of environment and agricultural research (INERA) in Burkina.
The main aim of RALSTONIA, which is a project involving Burkina Faso, Guinea, Mali and Senegal is to fight against bacterial wilt of tomato.
Dr. Leonard Ouedraogo, a researcher at INERA and National Coordinator of the RALSTONIA Project, is convinced that this innovation platform will "enable stakeholders in the tomato sector to work together in order to collectively face the issues encountered in the tomato industry."
Just like mango and onion, tomato is part of ​​the specialization sector of WAAPP-Burkina.
INERA and PPAAO-Burkina have already developed three new tomato varieties adapted to rainy seasons. Technologies are already exported to Benin, Côte d'Ivoire, the Gambia and Senegal.