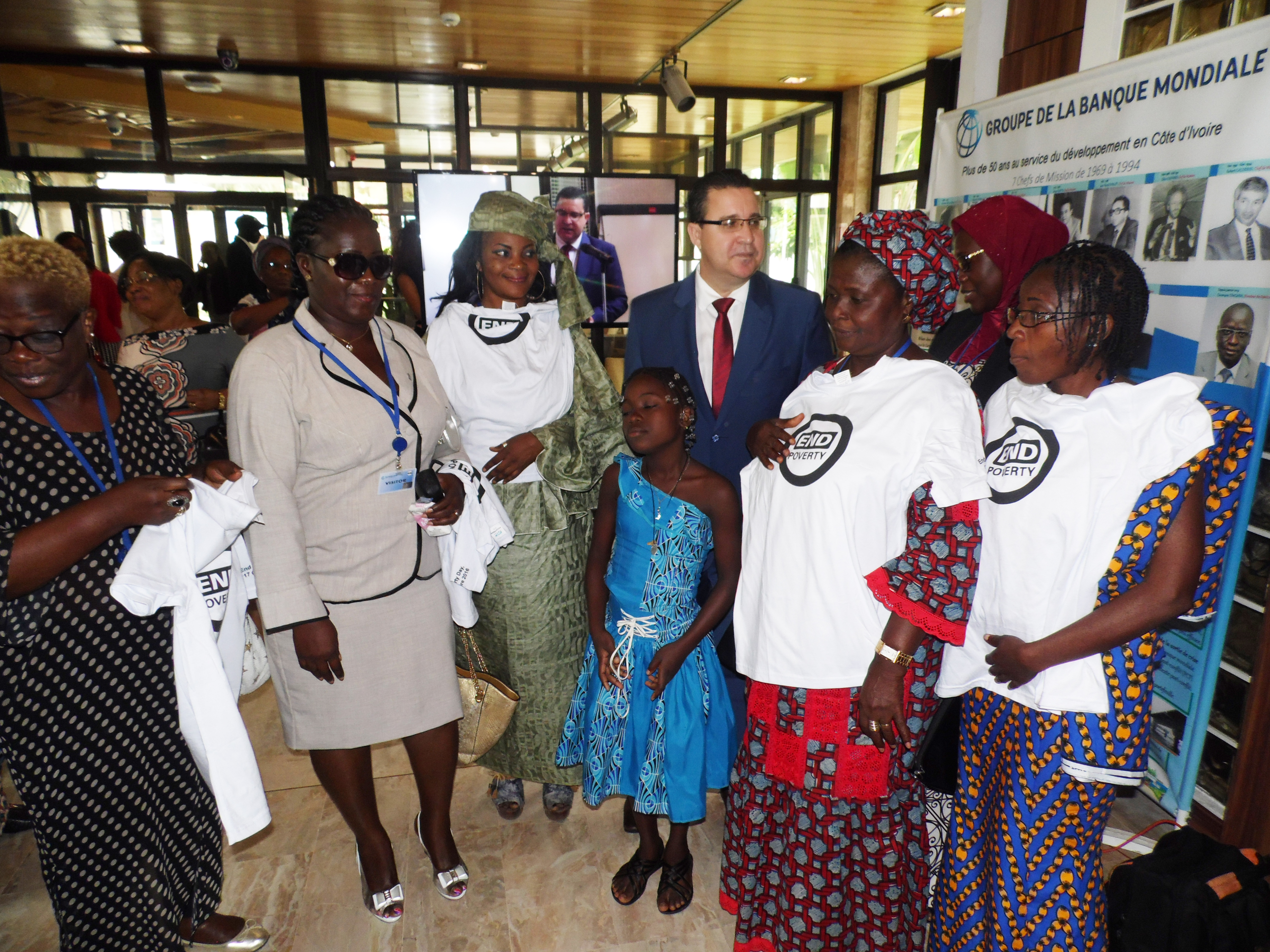 Cote d'Ivoire 28 October 2016 /
Women and youths from all backgrounds attended the celebration of the International Day for the Eradication of Poverty, organized by the World Bank office in Abidjan. This ceremony was marked by testimonies of WAAPP recipients, representative of the female condition in Côte d'Ivoire. These messages of hope highlighted how WAAPP has contributed to lift them out of poverty.
As an example, Ms. Kouame Akissi, a nurseryman, producer and processor of cassava in Bendressou, in Toumodi disctrict, after benefiting from 5 hectares of improved cassava varieties (bocou 1 and YAVO) from WAAPP-Cote d'Ivoire has tremendously increased its size farm from an operation of 1 to 21 hectares. As of today, Ms. Kouame is leading a women's group composed of more than 30 members in her village, on processing cassava into placali, which serve bigger markets in Abidjan, the economic capital.
Ms. TIESSIEI Lopeze, pig farmer in Daloa is not left behind. Established since 2003, the firm began to reap substantial profits, since she received in 2011 improved breed of pig generated under WAAPP. Therefore, farrowing sows increased from 7 to 17 piglets and weighing more than 100 kg per pig after only 6 months, against 75 kg at the age of 1 year and a half.
This international day celebrated by the World Bank aims to demonstrate that women and youths dealing with the vicissitudes of economic life that it is possible to end poverty.