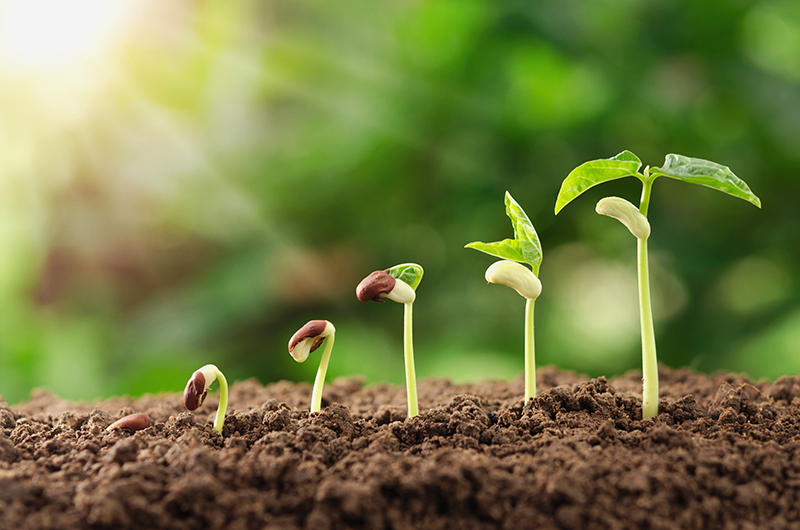 Cote d'Ivoire 28 March 2019 / theme1
A ceremony to launch the West African regional program office of the International Plant Nutrition Institute (IPNI) held in Cote d'Ivoire's economic capital, Abidjan, recently in the presence of several government actors and scientific partners including CORAF.
The arrival of IPNI in West Africa and the research outputs it will generate are expected to lead to a better understanding of the complex relationship between the physical, chemical, biological, and anthropogenic processes affecting soil fertility.
Population increase in West Africa coupled with soil degradation is a threat to food security, experts argue. IPNI, a United States-based not-for-profit organization is expected to contribute to tackle these challenges in a sustainable manner.
"Soil fertility management is critical for food and nutrition security,' observed the Permanent Secretary in Cote d'Ivoire's Ministry of Higher Education and Scientific Research during the launch event.
Dr. Terry L. Roberts, IPNI's President pledged to support scientists and farmers in addressing the regional soil fertility and plant nutrition challenges. He expressed IPNI's gratitude to the Ivorian government for hosting the regional program office. Yamoussoukro is host of the regional office of IPNI.
CORAF coordinates agriculture research activities in West and Central Africa. Dr. Abdulai Jalloh, CORAF's Director of Research and Innovation highlighted the centrality of soil fertility management in the organizations new Strategic Plan. CORAF has a new long-term strategy which aims at primarily enhancing prosperity and achieving the food and nutrition security for the people of the region.
"CORAF encourages you (IPNI) to carefully study the landscape of soil fertility research in West Africa to ensure that your research will bring additional value and avoid duplication," said Dr. Jalloh at the launch.
As part of its agriculture research coordination role, Dr. Jalloh promised to facilitate the required linkages and synergies with other organizations working in the same field.
Specifically, the IPNI West Africa program aims to:
.

assess regional soil fertility and plant nutrient management challenges;

.

develop effective research partnership with regional stakeholders for developing 4R-based nutrient management strategies for major crops;

.

build capacity of public and private extension system in the region, through training and creating extension tools, for dissemination of fertilizer best management practices;

.

support IPNI's members and Mohammed VI Polytechnic University (UM6P) initiatives in their engagement in the region.