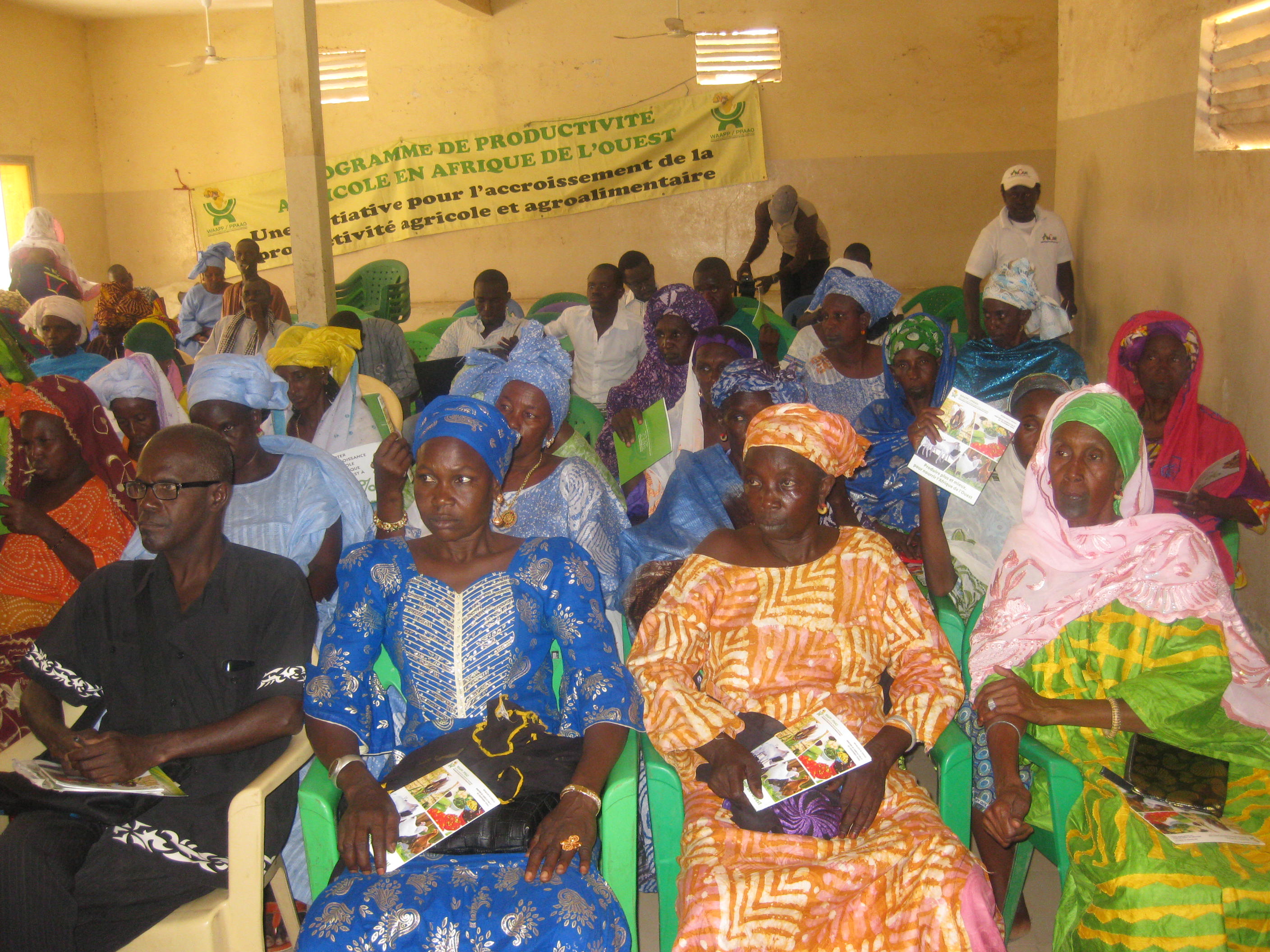 Senegal 17 August 2016 /
The West Africa Agricultural Productivity Programme (WAAPP/PPAAO) held a series of information and awareness campaigns on gender smart-technologies generated and disseminated as part of the project. These activities concerned agro-ecological zones of Dahra in the Louga region, Richard Toll in the St Louis and Ourossogui in the Matam region.
The objective of these fora, according to the Coordinator of WAAPP Senegal Mariétou Badiane, "is to interact with beneficiaries for ownership of key projects including agriculture, village poultry, exchange techniques and soil restoration, nutritional blocks to improve milk and meat productivity."
Project leaders exchanged with agricultural producers from remote villages on high yielding package of technologies. These are improved rice and corn varieties (seed) from the Senegal River Valley and the up-scaling projects, the project on "Pellet Production and applicators for the dissemination of urea deep placement technology (PPU) in irrigated rice farming in the Senegal River valley and Anambé basin ", the technology package on the improvement of local poultry, nutritional blocks: molasses urea blocks and straw treatment with urea and techniques on sustainable land management (SLM).
In each agro-ecological zone, farmers have demonstrated interest for the presentations of the technicians of the National Agricultural Research Institute (ISRA) and the National Agricultural Advisory Agency (ANCAR), partner organizations in the implementation of these projects.
The beneficiaries committed to leverage information sessions and awareness among their counterparts for greater adoption of agricultural technologies. The administrative authorities invited to the launch of foras commended WAAPP efforts which are in line with Senegal's national policy for women in particular. Projects on agricultural productivity contribute to the fight against food insecurity and the feminization of poverty. They urged recipients for ownership of these improved agricultural technologies.